Stressed from keeping track of multiple vendors for your wedding? Want to have all your music taken care of in one fell swoop?? We can help!
Acoustic Matrimony can also provide a top-notch DJ and/or wedding band at your event, eliminating the stress of dealing with multiple parties and giving you a full music package for the big day. Click to find out more information about our DJ and Band services:
---
Working professionally in the music business for over a decade, I have met a lot of DJs in my travels and am excited to be able to offer one of the best in the biz!
They will be available to work with you every step of the way to coordinate music choices, entrances, best man/maid of honor speeches, and any other special parts of your reception entertainment to make it a night your guests will be talking about for years to come!
If you have any questions or would like more information, please don't hesitate to contact us!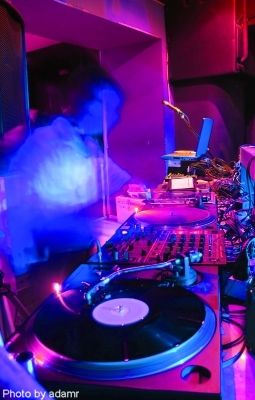 ---
In addition to offering acoustic music and DJ services, I can also provide my full band to take the party up a notch at your reception! I play only with the best musicians in the area, playing a wide variety of popular music that will have people of all ages on the dance floor having the night of their lives and talking about it for years to come!
To book the full band or for more information, please don't hesitate to contact us!